Music Together
Musical Instruments!
Zion's ECEC is a Music Together® Preschool and incorporates their in-school curriculum into our Reggio curriculum, in partnership with Tiny Toes Music. This helps all our children learn music in developmentally appropriate ways. Music Together's preschool program uniquely integrates music experiences at home with those in school to create a music-making community which supports a child's language, cognitive, emotional, social, and physical development.
Research by Music Together, LLC reports that four-year-olds in Music Together Preschool classrooms made "significantly greater progress in the cognitive, language, and physical developmental domains than did four-year-olds in classrooms that did not participate in the program." Music is extended into language, math, art, and social development activities and is woven into Zion's Reggio-inspired curriculum.
Each week, Roberta Wentling, owner and director of Tiny Toes Music
or one of the teachers on her staff, leads children and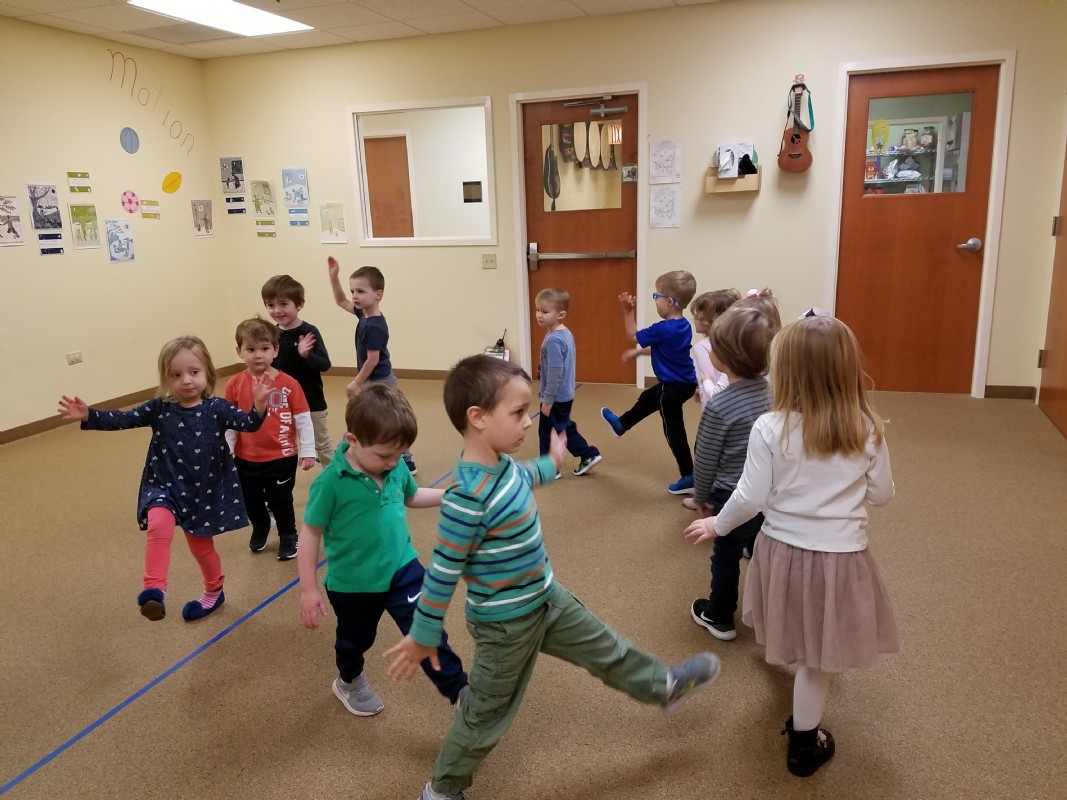 their classroom teachers in a variety of songs, rhythmic chants, circle dances and large movement activities. Music making with instruments, scarves, balls, sticks, and rhythmic shakers continues throughout the week in school, when led by the classroom teacher, and at home, with CDs and songbooks that can be shared with family and friends.
Music Together is an integral part of the ECEC's Reggio-inspired preschool programs. For more information on Music Together Preschool, please visit the Music Together website and follow the link for schools.